Give
The local church is the house of God. A place of connection between heaven and earth, a place where God dwells and chooses to manifest Himself.
Every penny that you give to C3 Lausanne will build God's house. Thanks to your gifts, lives will be transformed, relationships will be restored, men and women will experience the presence of God and grow in their faith.
Bank Account details:
We have one account for donations. If you would like give a specific donation you can write in the box marked text or communication the reason for your gift. " Tithe", "Héritage", or other.
IBAN: CH79 0900 0000 1005 5765 4
Beneficiary: C3 Lausanne, Ch. du Pré-de-la-Tour 7, 1009 Pully
Please find below a QR code to scan from your banking application: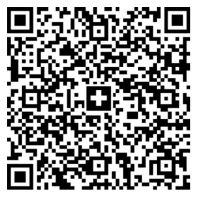 SMS
You can give by text message by sending an SMS to shortnumber
488
with text '
CCC
1 to 100' (max CHF 100.- per transaction). The amount will be charged via your regular cell phone plan. For example, if you want to give CHF 50.-, send 'CCC 50' to shortnumber 488.
TWINT
- Open the TWINT app
- Scan the QR code QR with TWINT
- Confirm amount and donation